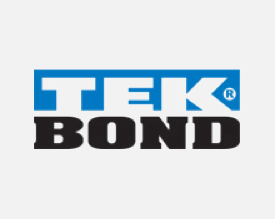 ATB is a Brazilian manufacturer and importer of branded industrial and household adhesives, sealants and inks used in industries such as construction, manufacturing, furniture, and automotive. The company operates under the brand name Tekbond. Company was sold to Saint-Gobain in 2017.
Location: São Paulo, Brazil
Realized: December 2017
Medquimica develops, manufactures and distributes branded and generic pharmaceutical drugs. The Company develops a comprehensive line of solid and liquid drugs divided into eight lines: OTC (Over-the-Counter Drugs), Cardio, Farma, Gastro, Hospital, Generics, Herbal and Dietary supplement. Company was sold to Lupin in 2015.
http://www.medquimica.ind.br/en/
Location: Juiz de Fora, Brazil
Realized: June 2015
Harmon Hall is the leading English language school chain in Mexico, with over 50 years of operations.
Location: Mexico City, Mexico
Realized: March 2019
Arabela S.A. de C.V., is a direct seller of fragrances, beauty and personal care products, home goods and novelty items in Mexico and Central America. Company sold to an investor group in 2016.
Location: Toluca, Mexico
Realized: December 2016
Landers is one of the leading manufacturers and distributors of branded household products in Colombia, including small electrical appliances, pressure cookers, pans, cutlery, and mechanical grinders.
Location: Medellin, Colombia
Active: December 2012
Grupo Assa is a pan-regional company in Digital Business Transformation (dBT). The company has a team of over 1,400 experts that serve 41 markets through a network of 11 offices.
Location: Buenos Aires, Argentina
Active: December 2009
Roots to Go is the leading Brazilian healthy and better-for-you snacks company
Location:São Paulo, Brazil
Active: September, 2019