Bela Vista Investimentos seeks to invest equity in solid middle market companies alongside strong entrepreneurial management teams.
Size Range
US$5-20 million investment

Revenues of at least BRL 50 million (US$15 million)

Positive EBITDA margin
Investment Strategy
Equity financing for growth capital, buy-and-build and recapitalizations

Management led buyouts or carve-outs

Flexible Capital: Control or active/influential minority

Primary industry focus on consumer and healthcare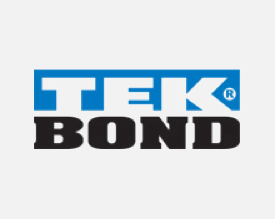 ATB is a Brazilian manufacturer and importer of branded industrial and household adhesives, sealants and inks used in industries such as construction, manufacturing, furniture, and automotive. The company operates under the brand name Tekbond. Company sold to Saint-Gobain in 2017.
Location: São Paulo, Brazil
Realized: December 2017
Medquimica develops, manufactures and distributes branded and generic pharmaceutical drugs. The Company develops a comprehensive line of solid and liquid drugs divided into eight lines: OTC (Over-the-Counter Drugs), Cardio, Farma, Gastro, Hospital, Generics, Herbal and Dietary supplement. Company sold to Lupin in 2015.
http://www.medquimica.ind.br/en/
Location: Juiz de Fora, Brazil
Realized: June 2015
Graintek is a leading food ingredient producer and Co-manufacturer of rice flour, rice flakes and oats in Brazil. Graintek's products are primarily used in branded food products. Company sold to Levina in 2017.
Location: Porto Alegre, Brazil
Realized: September 2017
Arabela S.A. de C.V., is a direct seller of fragrances, beauty and personal care products, home goods and novelty items in Mexico and Central America. Company sold to Investor Group in 2016.
Location: Toluca, Mexico
Realized: December 2016
Landers is one of the leading manufacturers and distributors of branded household appliances in Colombia. These products include small electrical appliances, pressure cookers, cutlery, and mechanical grinders.
Location: Medellin, Colombia
Active: December 2012
Credivalores is one of the largest consumer finance companies and one of the fastest growing non-bank financial institutions in Colombia, addressing the low level of credit penetration among middle-income consumers.
https://www.credivalores.com.co/
Location: Bogota, Colombia
Active: December 2010
Grupo Assa is a global leading company in Digital Business Transformation (dBT) with operations in the United States and Latin America. The company creates value through the transformation of business models, processes, people and organizations with a team of over 1,400 experts that serve 41 markets through a network of 11 offices.
Location: Buenos Aires, Argentina
Active: December 2009
Harmon Hall is the leading English language school chain in Mexico. Harmon Hall has the largest school network in the country, with 102 English schools in 63 cities and 26 per cent market share.
Location: Mexico City, Mexico
Active: August 2010